One of the most common symptoms of an ulcer is pain. The ulcer itself causes pain that can become aggravated by stomach acid. This sometimes results in the patient suffering from a burning sensation in stomach or a burning sensation in throat. The pain can also be felt in the navel area up to the breastbone and it often flares up at night, disappears, and then comes back again. Some other symptoms of an ulcer include vomiting blood, blood on toilet paper or in stools, unexplained weight loss or appetite changes. If you are experiencing any symptoms of an ulcer, contact Dr. Dipti Bavishi at her Gastroenterology Clinic right away. She can find a solution when you have symptoms of an ulcer by placing you on a proper treatment plan immediately. Since 1995, she has helped patients who had symptoms of an ulcer find relief from the pain by using her vast experience and exceptional knowledge. She has studied digestive system disorders extensively and manages her patients so they can return to living a normal, healthy life. As a proponent of preventative care, Dr. Bavishi assists patients in finding ways to make sure that avoid future gastrointestinal problems.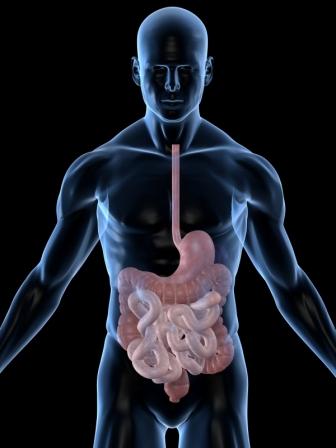 A peptic ulcer is a common type of ailment that Dr. Bavishi treats. In simple terms, it is a sore that develops within the stomach's lining and can be located on the upper region of the small intestine. These sores develop when the small intestine, stomach lining, or even esophagus is agitated. Often, Dr. Bavishi can perform a test to look for H. pylori to see if the bacteria have proliferated in the patient's digestive system. This infection can cause damage to the stomach's lining. Consuming alcohol, smoking, chewing tobacco and taking pain relievers such as ibuprofen can also cause damage leading to ulcer formation. Dr. Bavishi has the experience and necessary skill to pinpoint the problem and then offer a way to alleviate it. She will often prescribe treatments that can prevent ulcers from occurring such as proton pump inhibitors (PPIs). These medications block cells in the stomach's wall that produce acid, thus lowering the painful symptoms of an ulcer. In addition, they can aid in treating existing ulcers
If you are experiencing symptoms of an ulcer, do not hesitate in making an appointment with Dr. Bavishi. She has earned double-certification from the American Board of Internal Medicine (ABIM) in Internal Medicine and Gastroenterology. Some other prestigious and notable organizations Dr. Bavishi belongs to include:
The American College of Gastroenterology (ACG)
The Harris County Medical Society (HCMS)
The Texas Medical Association (TMA)
The Texas Society for Gastroenterology and Endoscopy (TSGE)
Make an appointment today by calling 713-541-0000 or please fill out the appointment form located on the website.
---
Don't Ignore Symptoms of an Ulcer
[Posted on Aug 06]
In order to be the healthy happy people we want to be, we will need to pay close attention to our bodies and take action if we suspect there is anything abnormal happening in our bodies. So with respect to taking care of an ulcer, those with Symptoms of an ulcer should not wait to be treated. Instead, help should be sought immediately if it is suspected that an ulcer is present.
Most ulcers are those which fall under 'peptic ulcers' which are found in the gastrointestinal tract. These ulcers are sometimes difficult to identify, but there are tell-tale symptoms involved which can denote that an ulcer is present. Some symptoms of peptic ulcers can include burning abdominal pain- some of this pain occurs a few hours after eating depending on the specific ulcer. Bloating, weight loss, and loss of appetite are other tell-tale signs that an ulcer may be present. It's also important to recognize the feeling of nausea, which is another symptom of ulcer. Although vomiting can be associated with a range of other illnesses, this too is a symptom of ulcer and should be noted if the vomiting occurs in combination with other ulcer symptoms or if the vomiting is extreme or there is blood present. If these symptoms are ignored, then more dangerous and painful symptoms can occur which will require immediate medical attention. But in order to ensure that the pain and dangers are minimized it's important to see a trusted Gastroenterologist in Houston who can properly diagnose and help treat your ulcer.
Don't ignore symptoms of an ulcer. Instead, seek the help you need from a qualified gastroenterologist such as Dr. Dipti Bavishi, who has the experience, skill, knowledge, and dedication to her patients needed to help you. Whether you reside in Houston, Sugar Land, Stafford, Katy, Richmond, Missouri City, West University, or another city in the area, you will have the opportunity to find the ulcer help you need when you see Dr. Bavishi.
If you are currently experiencing symptoms of an ulcer, then don't delay. Be sure to contact the office of Dr. Dipti Bavishi so you can receive the care you need. If you're interested in learning more about ulcers and the symptoms of ulcers, then simply continue to browse through the rest of our website. While on our website you can also learn more about Dr. Bavishi and her practice.