A burning sensation in throat is not necessarily caused by a virus or the flu. It could be an indication of gastroesophageal reflux disease, also known as acid reflux. Sometimes it is accompanied by a burning sensation in stomach. A burning sensation in throat can be discomforting and a sign of something more serious if not treated properly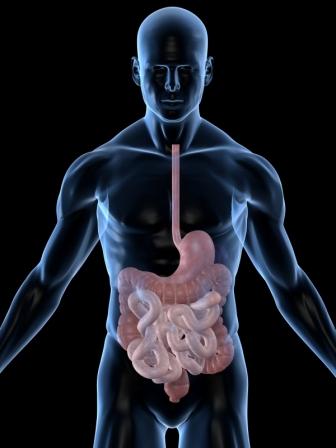 At Dr. Dipti Bavishi's Gastroenterology Clinic, patients can find relief from a burning sensation in throat thanks to her skills as a professional gastroenterologist. Patients have been coming to see her since 1995 to receive the best possible acid reflux treatment when they experience a burning sensation in throat or stomach. She can often pinpoint certain aggravating or precipitating factors and help patients find a solution that works. Using various methods, Dr. Bavishi can find out if the cause of your burning sensation is acid reflux, esophagitis, gastritis, gastroenteritis (an inflammation of the gastrointestinal tract usually caused by an infection), a combination of these factors, or something else entirely.
Dr. Bavishi can prescribe proton pump inhibitors (PPIs) to patients who suffer from a burning sensation in throat due to acid reflux. They reduce acid production by blocking cells in the stomach's wall that produce acid. Those who have symptoms of an ulcer should know that PPIs also prevents ulcers from occurring and can often treat ulcer formation as well. Another acid suppressor that has proven to be successful in treating patients with a burning stomach are H2 blockers. They suppress acid secretion by blocking the histamine receptors in the stomach. Also, Dr. Bavishi can perform tests to see if the patient has the H. pylori bacteria in their stomach. This bacterium is a very notorious cause of acid reflux and ulcers in individuals around the world. One way to discover this organism is through a urea breath test.
The American College of Gastroenterology (ACG)
The Harris County Medical Society (HCMS)
The Texas Medical Association (TMA)
The Texas Society for Gastroenterology and Endoscopy (TSGE)
Dr. Bavishi will help you find a treatment plan to relieve a burning sensation in throat or any other digestive system disorder. Make an appointment today by calling 713-541-0000 or filling out the appointment form located on the website.
---
Featured Video:
A Burning Sensation In Throat Is Often Indicative Of Acid Reflux
A burning sensation in throat is often indicative of acid reflux. This is a disorder of the digestive tract where fluids from the stomach leak into the esophagus. This can cause quite a bit of discomfort and if left untreated it can do serious damage to the lining of the esophagus. At the Dr. Dipti Bavishi Gastroenterology Clinic we specialize in treating diseases and disorders of the digestive system. Dr. Bavishi has been practicing medicine since 1995 and has a great deal of experience and success in patient treatment. Her patient focus approach is one of the reasons why she is a leading gastroenterologist. She is also an advocate of preventive medicine and lifestyle changes where they will have a positive impact.