If you have ever experienced a burning sensation in stomach, you should waste no time in contacting Dr. Dipti Bavishi's Gastroenterology Clinic. She is an experienced doctor who specializes in diseases that affect the digestive system. Under Dr. Bavishi's care, you will discover which treatment plan is right for you. She has extensive knowledge about digestive system disorders and a strong belief in preventative care and medicine. Serious health problems could arise if the burning sensation in stomach goes untreated. Since the digestive system includes vital organs such as the liver, small intestine, gallbladder, large intestine, and pancreas, any burning sensation in stomach should be treated immediately.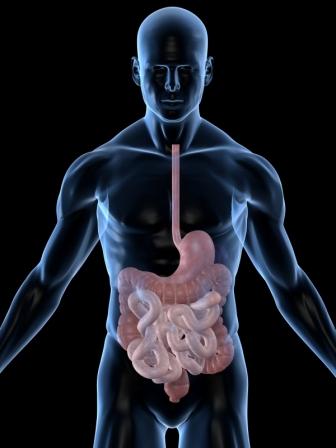 Heartburn is a common symptom connected with a burning sensation in stomach. This is a debilitating and painful symptom that can often make life difficult for patients. Usually associated with GERD (gastroesophageal reflux disease or acid reflux disease), Dr. Bavishi can offer a href="acid-reflux-treatment.html">acid reflux treatment that will ease any discomfort. This could come in many different forms including PPIs (Proton Pump Inhibitors), H2 Blockers, testing for H. pylori bacteria, or even an endoscopy. Houston is fortunate to have a doctor such as Dr. Bavishi with the knowledge and experience to treat patients that are having a burning sensation in stomach caused by a gastrointestinal disease. These treatment plans have shown strong and beneficial results and could free you of pain resulting from heartburn.
Another symptom of gastrointestinal disease that can cause a burning sensation in stomach is gastrointestinal bleeding, also known as a GI bleed. It is highly abnormal for blood to appear in the gastrointestinal tract and this sometimes alarms patients, especially when they see blood on toilet paper after a bowel movement. Gastrointestinal bleeding in the upper region is usually caused by esophageal varices, gastritis, and peptic ulcers. Bleeding in the lower region is usually the result of angiodysplasia, colon polyps, and diverticulosis. Hemorrhoids, anal fistulas, and anal fissures are all also causes of rectal bleeds. Please do not take any of these lightly. If you experience this or a burning sensation in the stomach area, you should get in touch with Dr. Bavishi and let her develop a treatment plan that will produce successful results.
Some other symptoms of gastrointestinal issues that Dr. Bavishi treats include:
Gas and Bloating
Fecal Incontinence
Indigestion
Irregular Bowel Movements
And many more issues
IIf you have a burning sensation in stomach and live in Houston or the surrounding suburbs, make an appointment with Dr. Bavishi today. She is double-board certified by the American Board of Internal Medicine (ABIM) in Internal Medicine and Gastroenterology and is a member of the Harris County Medical Society (HCMS), the American College of Gastroenterology (ACG), the Texas Society of Gastroenterology (TSGE), and the Texas Medical Association (TMA). To make an appointment, please call 713-541-0000 or use the appointment form located on the website.
---