A person can become alarmed if they see blood on toilet paper after a bowel movement. It could suggest a number of things including a gastrointestinal bleed, which is essentially any type of bleeding within the gastrointestinal tract. If you suspect you may have a gastrointestinal bleed or another related condition, you should immediately contact Dr. Dipti Bavishi's Gastroenterology Clinic. She possesses the necessary skills required to be able to find a viable solution for her patients. The health of her patients is a top priority for her and she strives to make it that everyone who visits her office will receive excellent care.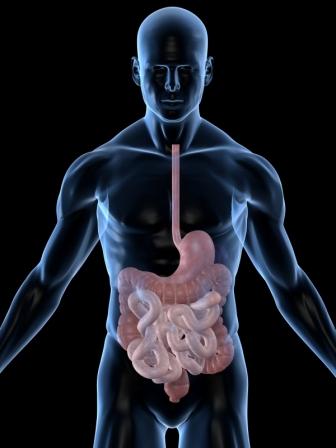 Since 1995, Dr. Bavishi has treated many patients in the Houston and surrounding areas who saw blood on toilet paper and went to her for treatment. Many who have undergone treatment with Dr. Bavishi are now living healthier lives thanks to her ability to find the right plan for them. Dr. Bavishi not only offers solid treatment plans but preventive care as well. This way, you not only take care of the existing problem, but you also discover ways of making sure it or others are less likely to occur. If you need a Houston doctor who can find an answer to gastrointestinal issues, please waste no time in contacting Dr. Bavishi's office.
The appearance of blood on toilet paper is abnormal and usually means there is an underlying problem that must be addressed. Even if there is only a small amount of blood on toilet paper, in the toilet bowl, or streaked in stools, you should not take this lightly. It could lead to anemia, low blood count, and other serious problems. In additon, a patient could be affected by different disorders depending upon where the bleeding is located. If the bleeding occurs in the upper gastrointestinal region, then a person could be suffering from esophageal varices, gastritis, or could even be having symptoms of an ulcer.
If it occurs in the lower region, then a patient could be suffering from:
Angiodysplasia
Colon polyps
Diverticulosis
And many other conditions
Also, blood on toilet paper could be due to bleeding from the rectum. Rectal bleeding can result from anal fissures, anal fistulas, or hemorrhoids. Dr. Bavishi will help you find out what the cause of the bleeding is and find a way to make it stop, so that you can live a healthier life. If you are looking for a Houston gastroenterologist with knowledge and experience, pick up the phone and make an appointment with Dr. Bavishi today. Please dial 713-541-0000 or fill out the appointment form located on the website.
---
It Can Be Unnerving Encountering Blood On Toilet Paper
[Posted on July 23]
It can be unnerving encountering Blood on toilet paper. Rectal bleeding in essence describes any blood that comes from your rectum. Rectal bleeding can appear as blood in your stool, on the toilet paper or in the lavatory bowl. This kind of bleeding is generally regarded as being related to your lower intestines or anus. Light bleeding may occur for several different reasons, which include bowel irregularity, hemorrhoids, and diarrhea. Unfortunately there are more severe causes as well such as anal cancer, anal fissures, or colon cancer. If you have discovered blood it is important to contact a gastroenterology practitioner for a prognosis as soon as possible.
The Dr. Dipti Bavishi Gastroenterology Clinic can be of service. Dr. Dipti Bavishi is a respected Houston doctor focusing on gastroenterology. She possesses years of practical experience along with a very high success rate in the treatment of stomach disorders. She is board-certified by the American Board of Internal Medicine (ABIM) in Internal Medicine and Gastroenterology. She routinely addresses problems with the gastrointestinal (GI) tract. She employs the most up-to-date and sophisticated examination techniques and treatment options currently available.
At the Dr. Dipti Bavishi Gastroenterology Clinic we encounter issues like Symptoms of an ulcer and blood on toilet paper on a regular basis. We have a great deal of experience in matters of this regard. We endeavor to make our patients as comfortable as possible during examinations and treatment. We are sensitive to the fact that some issues of this nature are embarrassing and we strive to alleviate any discomfort this may cause you. We treat all of our patients with dignity and the highest regard.
If you find yourself with blood on toilet paper please do not hold off in seeking aid from a gastroenterologist. Make sure you phone the Dr. Dipti Bavishi Gastroenterology Clinic to set up a scheduled appointment for a preliminary examination. We make sure to present the best quality care and treatment for gastroenterology conditions. We recommend that you continue to browse our web site to find out more about our treatments and our medical professionals and staff.