When a person needs to have their lower gastrointestinal tract examined for things such as polyps, they usually undergo a procedure called a colonoscopy. Houston patients that need to have this procedure performed should call Dr. Dipti Bavishi at her gastroenterology clinic. She is experienced at performing colonoscopies on patients and has significant experience dating back almost two decades. By having Dr. Bavishi perform a colonoscopy, Houston patients can find out if there are any inflamed tissue, ulcers, or any abnormal growths. A colonoscopy can also help discover early signs of colorectal cancer and related conditions including:
Gastrointestinal Bleeding
Abdominal Pain
Bowel Habits
Tumors
Rectal Bleeding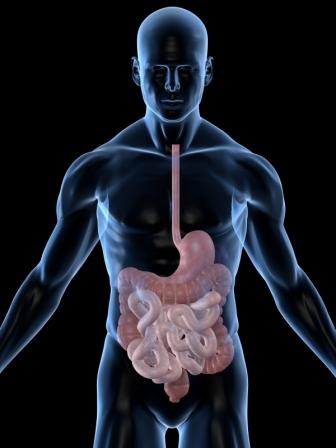 One of the most important things about getting a colonoscopy performed is that it can detect early signs of colon cancer. Over 50,000 people die every year from colon cancer in the United States. However, if it is detected early in its precancerous state, a person's chances of survival can increase substantially. A colonoscopy screening can tell if there are colon polyps. Symptoms of these include blood on toilet paper or in the stool and unexplained diarrhea or constipation lasting for many days or weeks. Under the care of Dr. Bavishi, you can find out early if you have any early precancerous signs with a colonoscopy and can get evaluated for other conditions as well. Houston patients who suspect they need a colonoscopy should waste no time in contacting an experienced Houston doctor such as Dr. Bavishi. She has helped many patients during her tenure.
Dr. Bavishi also believes strongly in preventive medicine. Many major medical groups and institutions recommend routine colon cancer screening. These recommendations suggest that individuals who are at and above the age of 50 should have screening colonoscopies. Patients who are under the age of 50 but have a family history of colon cancer should also make an appointment to get evaluated. Additionally, the American Gastroenterology Association (AGA) recommends that African-Americans who are 45 years of age have a colonoscopy performed earlier because of the increased propensity of right sided colon cancer that occurs in this group. Dr. Bavishi believes that these recommendations are important in preventing the incidence and occurrence of colon cancer in the United States. As such, if you fall under these guidelines, would just like to be evaluated, or have any questions concerning these, please contact our office. If you contact Dr. Bavishi for a colonoscopy, she and her staff will guide you through the preparations which are required prior to the procedure's scheduled time. Although you may dread the idea of having a colonoscopy performed, Dr. Bavishi and her staff will try to make the process as comfortable and simple as possible for you. For more information, please call 713-541-0000 or fill out the appointment form located on the website.
---
A Colonoscopy Houston Is The Best Way To Detect Colon Issues
[Posted on July 16]
At the Dr. Dipti Bavishi Gastroenterology Clinic we support proactive medicine including early assessment for colon cancer. The most effective way to identify polyps or intestinal tract cancer is with a Colonoscopy. Houston health care professional, Dr. Dipti Bavishi, highly suggests a screening on a yearly basis for males and females starting at the age of fifty. Lives can be saved as a direct result of this test. Each year over 50,000 deaths happen from colon cancer. This total number could be reduced to a great extent by early discovery. The sooner that colon cancer is discovered the better the chances it will react favorably to treatment methods.
Dr. Bavishi is a seasoned Houston gastroenterologist. She is double board-certified by the American Board of Internal Medicine (ABIM) in Internal Medicine and Gastroenterology. Colon cancer is quite preventable and treatable if discovered early on. Dr. Bavishi highly recommends consistent colonoscopy screenings for asymptomatic persons beginning at the age of 50 and even earlier in individuals who may have a family background of cancer. Screenings can identify preliminary symptoms of colon cancer such as polyps.
Should you wish to have a colonoscopy in Houston then you should contact Houston doctor Dipti Bavishi. She has a number of years of practical experience addressing stomach conditions and administering screenings. Her principal emphasis is on providing excellent patient care. She is a proponent of preventive health care. Dr. Bavishi additionally understands the significance of research in developing and augmenting health related understanding. The doctor has published an assortment of research writings and abstracts in well-known health related and science publications.
If you currently have not been screened and wish to schedule a colonoscopy in Houston or have some other concerns, please get in touch with the Dr. Dipti Bavishi Gastroenterology Clinic at your earliest opportunity. We will gladly schedule an appointment for an examination with the doctor. To learn more about Dr. Bavishi and our clinic, we recommend that you explore our web site. We offer an abundance of basic information regarding digestive system disorders and their symptoms and treatment options, and we provide a handy online appointment scheduling form.