There is hardly anything more important than your own health. Gastrointestinal disorders can pose a significant threat to your health unless properly treated. If you are suffering from a gastrointestinal disorder, see a gastroenterologist immediately. Dr. Dipti Bavishi is experienced in the field of gastroenterology and can offer you a viable treatment plan when you visit her clinic. Throughout her career, Dr. Bavishi has become adept in treating patients with gastrointestinal disorders such as acid reflux disease, gastric and duodenal ulcers, irritable bowel syndrome (IBS), hemorrhoids, colitis, and colon cancer. Some of the common symptoms of these disorders include: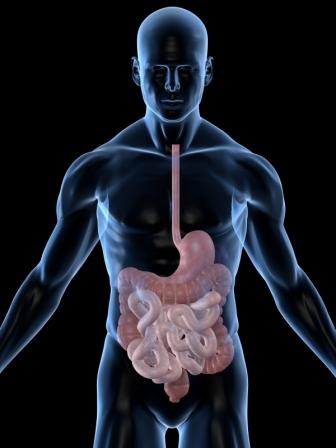 Abdominal pain
Gas and bloating
Indigestion
Irregular bowel habits
Rectal bleeding
These disorders affect the gastrointestinal (GI) tract where food is digested and absorbed. Some disorders affect the upper tract, while others affect the lower tract. Dr. Bavishi offers treatment plans that help patients gain relief from the pain and suffering caused by these disorders. For instance, many people today suffer from GERD (gastroesophageal reflux disease or acid reflux disease) which can cause a burning sensation in throat or a burning sensation in stomach. Houston gastroenterologist Dr. Bavishi can provide acid reflux treatment that prevents the stomach from producing acid, which often irritates the esophagus. For instance, she can prescribe proton pump inhibitors (or PPIs) to repress the stomach's proton pump, which a mechanism by which acid is produced. By inhibiting the stomach's ability to produce acid, the irritation stops and the esophagus has time to heal. H2 Blockers, or H2 receptor antagonists, are another medication that can repress acid secretion via a different mechanism. In either case, both classes of medications decrease acid secretion thereby reducing inflammation and irritation in the esophagus that acid reflux causes. If the esophagus is repeatedly exposed to acid reflux, a serious condition such as Barrett's esophagus or esophageal cancer could develop. Visiting Houston gastroenterologist Dr. Dipti Bavishi early on could help you manage this disorder so it does not turn into something worse. Dr. Bavishi also offers testing for the H. pylori bacterium, which has been linked to the formation of duodenal ulcers and stomach cancer.
Dr, Bavishi also treats GI bleeds, which can be very serious and even warrant a trip to the emergency room. A common sign of this digestive system disorder is blood on toilet paper. Do not delay in making an appointment with Dr. Bavishi if you experience this disorder.
Dr. Bavishi not only has earned the trust of her patients since she first started her practice in 1995, but she also has been recognized by prestigious organizations. She is double-certified by the American Board of Internal Medicine (ABIM) in Internal Medicine and Gastroenterology and is a member of the Harris County Medical Society (HCMS), the American College of Gastroenterology (ACG), the Texas Society of Gastroenterology (TSGE), and the Texas Medical Association (TMA). Additionally, she continually advances her medical knowledge and has even published numerous articles and abstracts in reputable science and medical journals. She also recommends effective preventive care measures to help patients such as dietary modifications.
Make an appointment with Dr. Bavishi today if you are experiencing any symptoms of GI disorders. Please contact our office at 713-541-0000 or use the appointment form located on the website.
---