A polyp is an additional piece of tissue that grows within a person's body. They sometimes grow in the colon and become colonic polyps. While some are harmless, others can turn into cancer or may already be cancerous. There are a few colon polyps symptoms that can raise suspicions about a patient having a form of colon cancer or precancerous lesions. This includes blood on toilet paper, blood in the stool, and constipation or diarrhea that lasts for longer than a week. If you are experiencing colon polyps symptoms, call Dr. Dipti Bavishi's Gastroenterology Clinic right away. She can perform tests that can tell if you have colon polyps such as a colonoscopy. Houston patients that undergo this procedure at Dr. Bavishi's office will have their entire large intestine examined with the help of a colonoscope. The scopes have a tiny camera attached to a long, thin tube. Dr. Bavishi can see if the patient has any abnormal growths or inflamed tissue in addition to other things using this device. This can also tell Dr. Bavishi if the patient has any early signs of colon cancer. For this reason alone, it is vital that you visit Dr. Bavishi if you have colon polyps symptoms. Polyps can be removed from the patient's colon during the procedure. A colonoscopy is also a good way to evaluate unknown causes abdominal pains, rectal bleeding, and weight loss.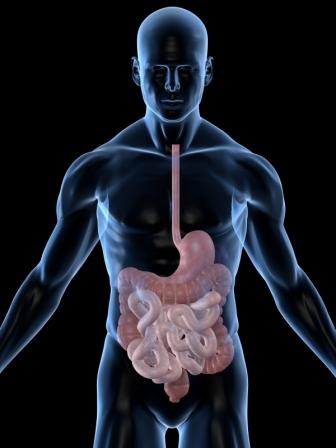 Dr. Bavishi is dedicated to providing the most excellent care for her patients. She has been treating patients with gastrointestinal disorders since 1995. Plus, Dr. Bavishi is a strong believer in preventative care and medicine. Colon cancer kills an estimated 50,000 every year in the United States. However, it is an extremely preventable disease if caught before it develops. More specifically, colon polyps can be foundations for colon cancer to develop. If the polyps or pre-cancerous lesions are removed, a patient's chances of contracting colon cancer drop significantly. Dr. Bavishi can find out what is causing colon polyps symptoms in patients and even remove them, so the patient can experience a healthier, more productive life. In addition to performing colonoscopies, Dr. Bavishi can suggest alternative therapies that include dietary changes and lifestyle modifications to maintain your gastrointestinal health. If you have colon polyps symptoms, call Dr. Bavishi's office today and make an appointment.
As a double-board certified doctor in Internal Medicine and Gastroenterology by the American Board of Internal Medicine (ABIM), Dr. Bavishi has demonstrated the ability to help patients who suffer from colon polyps symptoms as well as other gastrointestinal disorders such as irregular bowel movements and acid reflux disease. If you need a qualified doctor who can help solve these and other similar problems, make the call to Dr. Bavishi's office now. You can make an appointment by calling 713-541-0000 or by filling out the appointment form located on the website.
---