If you think you are suffering from a gastrointestinal condition, whether it is heartburn, abdominal pain, GI bleeding, irregular bowel movements, indigestion, fecal incontinence, or gas and bloating, make an appointment with Dr. Dipti Bavishi and see her at her gastroenterology clinic. As an experienced Houston doctor who has spent years treating patients who suffer from gastrointestinal conditions, Dr. Bavishi is will work with you to find a treatment plan. Her commitment to providing excellent patient care is strong and she has many accolades to her credit. The American Board of Internal Medicine (ABIM) in Internal Medicine and Gastroenterology has honored her with a double board-certification. Dr. Bavishi is also a member of prestigious and notable organizations such as the American College of Gastroenterology (ACG), the Harris County Medical Society (HCMS), the Texas Medical Association (TMA) and the Texas Society of Gastroenterology (TSGE). In addition, she has been published in medical and science journals.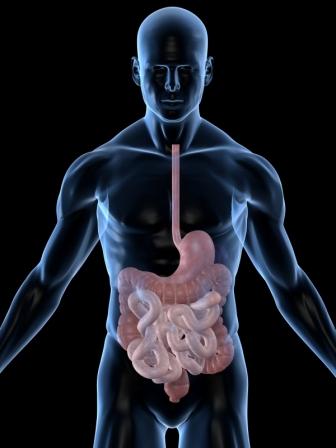 Dr. Bavishi treats many ailments including gastrointestinal bleeding, ulcers, inflammatory bowel disease, irritable bowel syndrome, and unexplained changes in bowel habits. There are many different types of treatment plans available under the care of Dr. Bavishi and they are designed to manage the disorders that trouble patients. One kind of procedure that Dr. Bavishi offers is a colonoscopy. This procedure examines the lower gastrointestinal tract, in particular the colon and rectum. Dr. Bavishi can also examine the upper GI tract by performing an endoscopy. Houston patients can find out if they have acid reflux disease, Barrett's esophagus, or ulcers through this procedure as it examines the esophagus, the stomach, and the proximal parts of the duodenum. Dr. Bavishi can also perform a flexible sigmoidoscopy, which examines the rectum and sigmoid colon instead of the entire colon. However, patients can still get a colonoscopy. Houston patients that visit Dr. Bavishi can also take a H. pylori breath test to see if the bacterium has colonized their digestive tract. The H. pylori bacterium is often presents in patients suffering from symptoms of an ulcer. If the bacteria is present, Dr. Bavishi can then prescribe a viable treatment plan for that patient to eliminate the bacterium.
If you are in search of a Houston doctor who has a long history of providing excellent care for her patients, then come make an appointment to see Dr. Dipti Bavishi. Call today at 713-541-0000 or fill out the appointment form located on the website
---
Dr. Dipti Bavishi Is A Well Respected Houston Doctor
[Posted on July 30]
At the Dr. Dipti Bavishi Gastroenterology Clinic we are dedicated to the treatment of patients with conditions of the gastrointestinal tract. Dr. Dipti Bavishi has been practicing medicine since 1995 and is a highly regarded Houston doctor. We offer service in Southwest Houston but we have patients from all over the surrounding area. We are pleased to treat our neighbors in this great city. Our advanced facility and sophisticated health care strategies, together with our patient focused method of treatment have earned us credibility for providing excellent care.
Dr. Bavishi has been a prominent Gastroenterologist in Houston for a while now. At the Dr. Dipti Bavishi Gastroenterology Clinic she confronts conditions of the gastrointestinal system on an everyday basis. Dr. Bavishi frequently combines alternate options and strategies in treatments coinciding with adjustments in eating habits, physical fitness, and positive way of life modifications to avoid or attend to certain illnesses. Our clinic presents excellent care for our patients and endeavors to make sure they are as comfortable as possible while undergoing diagnosis and possible treatment. We take great pride in our high degree of patient satisfaction. We continue to be focused on providing the finest health care possible.
Dr. Bavishi diagnoses and treats ailments that involve the G.I. Tract including the liver, gallbladder, and pancreas and conducts food sensitivity testing in Houston. Doctor Bavishi is also an avid supporter of preventive medicine and ongoing research for the improvement of medical science. She is published in a number of established medical journals and is double board-certified by the American Board of Internal Medicine (ABIM) in Internal Medicine and Gastroenterology.
If you require the services of a Houston doctor who specializes in gastroenterology, please get in touch with the Dr. Dipti Bavishi Gastroenterology Clinic as soon as possible. We will be happy to schedule an appointment for an initial examination with Dr. Bavishi. To learn more about the doctor and our services, we encourage you to continue browsing our web site. We present a wealth of basic information regarding the digestive system and disorder symptoms. We also have a convenient online appointment scheduling form for your use.