Suffering from heartburn can be a miserable experience for anyone who has this ailment. It can cause a person to endure a burning sensation so severe that they cannot function in an ordinary fashion. This can also be indicative of a more serious problem. Effective heartburn treatment is the simple answer to a complicated and problematic issue.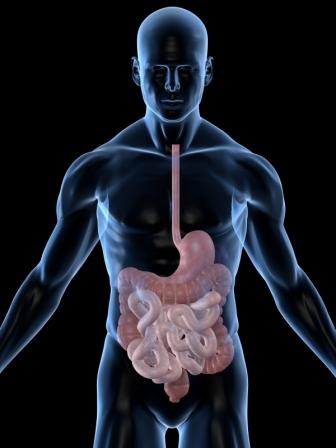 Dr. Dipti Bavishi, a qualified gastroenterologist located in Houston, has a great deal of experience and skill and can assist patients who need a treatment plan for this painful disorder. Since 1995, Dr. Bavishi has offered heartburn treatment to her patients and many resumed their normal activities as a result. She is double board-certified by the American Board of Internal Medicine (ABIM) in Internal Medicine and Gastroenterology and is a member of the American College of Gastroenterology (ACG), the Harris County Medical Society (HCMS), the Texas Medical Association (TMA), and the Texas Society of Gastroenterology (TSGE). It is important for individuals to get heartburn treatment as soon as possible. If not, serious health problems could result. Many individuals describes the pain associated with heartburn as a burning sensation in stomach or a burning sensation in throat. Some even suffer from more debilitating symptoms such as severe chest pains. Heartburn is often linked with gastroesophageal reflux disease (GERD), also known as acid reflux disease. There are other conditions that could cause symptoms that resemble heartburn that are not gastrointestinal in nature but GERD is a common culprit.
Dr. Bavishi offers patients various forms of heartburn treatment that can alleviate many of its painful symptoms. One type of acid reflux treatment prescribed by Dr. Bavishi is the use of proton pump inhibitors (PPIs), which inhibit the stomach's proton pump and decreases acid production. The acid contributes to the pain associated with heartburn because it irritates and inflames the esophagus so decreased acid production can often alleviate these discomforts. Another way Dr. Bavishi treats patients with GERD is by using H2 receptor antagonists, otherwise known as H2 blockers, these medications block the signals that tell the stomach to produce acid via a different mechanism than the PPIs. Once the stomach decreases its acid production via these medications, the esophagus can have more time to heal and the discomfort is often markedly reduced.
Dr. Bavishi can also perform tests to look for H. pylori. This bacteria is a common culprit that can lead to acid reflux, peptic ulcers, and if not treated, then gastric cancer. If one's heartburn or acid reflux is serious enough or if other issues may be at work, then Dr. Bavishi may need to perform an endoscopy, which is a procedure that involves inserting a tube with a small camera down the patient's throat, taking images of relevant areas, and biopsying necessary tissues along with other things.. This procedure can tell Dr. Bavishi many different things such as whether any precancerous lesions are present or if your digestive lining has formed ulcers.
As a huge proponent of preventive care, Dr. Bavishi also can recommend heartburn treatment involving dietary changes designed to prevent the aggravation of acid reflux diseases. By changing one's diet and lifestyle, the chances of suffering from GERD can decrease substantially. For patients suffering from an extreme case of GERD or another related disease, surgery might be required, as a last resort
If you need heartburn treatment and want a qualified Houston doctor to handle your case, call Dr. Bavishi today at 713-541-0000 or fill out the appointment form located on the website.
---
Featured Video:
For Severe Or Prolonged Pain You Should Seek Heartburn Treatment
A lot of people try over the counter antacids for heartburn treatment. For mild, intermittent cases antacids are typically adequate for the relief of pain and discomfort. However, intense or prolonged pain might require prescription medications, and on rare occasions surgery. A prolonged burning sensation in the abdominal area could be a symptom of a disorder that is more serious in nature. Heartburn can be associated with gastroesophageal reflux disease or peptic ulcers. These are symptoms that should not be ignored in the hopes that they will disappear on their own.
Heartburn Treatment Typically Begins With Over The Counter Preparations
[Posted on July 09]
One particularly commonplace disorder that the Dr. Dipti Bavishi Gastroenterology Clinic confronts on a regular basis is indigestion. For those who have persistent indigestion, or heartburn symptoms that will not react properly to non-prescription antacids, you should certainly call our clinic. Heartburn treatment in most cases begins with over the counter preparations, and if the condition persists, more robust medications may be prescribed. Failing their efficacy, surgical treatment may be considered necessary. Dr. Bavishi may recommend alterations in eating habits along with other diet and lifestyle behavior modifications. This will often help reduce the condition, or to maximize treatment methods. She is a great enthusiast of preventive medical treatment.
Heartburn may actually be associated with the Symptoms of an ulcer. More often than not the underlying cause for ulcers is an infection of the lining of the stomach. Some other factors are significant alcohol consumption and smoking and tobacco usage. Dr. Bavishi can prescribe medications to reduce the pain of an ulcer and offer various other treatments. There is no reason that you should suffer prolonged discomfort. Seek help as soon as possible. Early detection typically means treatments are more effective and relief is experienced sooner.
If you are experiencing symptoms of this nature and need heartburn treatment and want to seek advice from a qualified gastroenterologist, Houston residents know and have faith in the Dr. Dipti Bavishi Gastroenterology Clinic. The clinic sees patients from all over the greater Houston area. Dr. Bavishi has been practicing medicine since 1995 and has the distinction of being double board-certified by the American Board of Internal Medicine in Internal Medicine and Gastroenterology.
For heartburn treatment make sure you contact us and we will gladly schedule a visit to see Dr. Bavishi. She will examine you and discover the underlying causes of your issue. Patient treatment is the focus of our practice. If you wish to obtain additional information regarding our staff, treatment options, or broad signs and symptoms, we encourage you to browse our web site. If you wish, you may also set up an appointment by way of our online appointment scheduler.