Gastrointestinal disorders can be painful to live with and sometimes fatal if not properly treated. Symptoms of gastrointestinal disorders include abdominal pain, fecal incontinence, gas and bloating, rectal bleeding, heartburn, irregular bowel habits and indigestion. If you are experiencing any of these symptoms, make an appointment with a doctor that has experience and knowledge in the field of gastroenterology. Houston, Sugar Land and surrounding area residents can see Dr. Dipti Bavishi at her gastroenterology clinic and receive excellent care for gastrointestinal disorders. Many patients have sought out Dr. Bavishi's care since she first began practicing in 1995 and were able to return to a healthy lifestyle afterward. Not only does Dr. Bavishi provide viable treatment plans for gastrointestinal disorders, she is also a strong proponent of preventive care such as dietary modifications.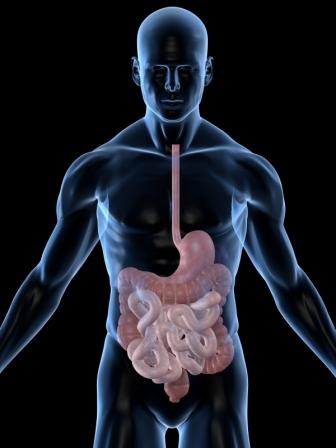 Dr. Bavishi has many credentials to her name including being double-certified by the American Board of Internal Medicine (ABIM) in Internal Medicine and Gastroenterology. Houston, Sugar Land and surrounding area patients that are thinking about seeing Dr. Bavishi should know she is also a member of:
Harris County Medical Society (HCMS)
The American College of Gastroenterology (ACG)
The Texas Society of Gastroenterology (TSGE)
The Texas Medical Association (TMA)
Dr. Bavishi understands gastrointestinal disorders and works hard to find solutions that resolve problems for her patients. For instance, if a patient is suffering from abdominal pain, Dr. Bavishi can examine the patient and use her skills to put them on a treatment plan that leads them back to a normal life. Gastrointestinal disorders can be extremely uncomfortable and as such any patient that may be suffering from one should make an appointment to see a gastroenterologist. Houston, Sugar Land and surrounding area residents can participate in practical treatment plans for abdominal pain under the care of Dr. Bavishi. Gas and bloating is linked with abdominal pain and gastrointestinal conditions as well as vomiting and constipation. It is also found in diseases such as inflammatory bowel disease, small intestinal bacterial overgrowth, and food intolerances, which can often be diagnosed through food sensitivity testing. Dr. Bavishi uses these and other methods to pinpoint the problem and then find a resolution.
Blood on toilet paper is another sign of gastrointestinal trouble and should not be taken lightly. It might even be a sign of cancer. These bleeds can occur in the upper or lower region of the gastrointestinal tract and can have varying presentations. Get in touch with Dr. Bavishi if you experience GI bleeds or similar symptoms as they can become a serious problem if not treated properly.
If you are suffering from these or related symptoms and need a gastroenterologist, make an appointment today and contact our office at 713-541-0000 or use the appointment form located on the website.
---
Dr. Dipti Bavishi Is A Practitioner Of Gastroenterology In Houston
[Posted on July 02]
Dr. Dipti Bavishi practices Gastroenterology In Houston. A gastroenterologist diagnoses and treats diseases of the digestive system and the GI tract. The GI tract is the area in which our meals are broken down and assimilated. The upper GI tract includes the mouth, esophagus, stomach, and the first part of the small intestine. The lower GI tract includes the other two parts of the small intestine, the large intestine, and the anus. Common warning signs of gastrointestinal irregularities treated by Dr. Bavishi include things like abdominal pain, gas and bloating, heartburn, irregular bowel movements, and rectal bleeding. If you happen to be displaying these kinds of symptoms it is advisable to seek out the assistance of a healthcare professional.
Symptoms of an ulcer can cause considerable discomfort. An ulcer is not something to take lightly, and if neglected can produce escalating pain, and potentially dangerous issues. The Dr. Dipti Bavishi Gastroenterology Clinic uses advanced diagnostic and treatment methods so we can assist you if you have an ulcer or some other sort of problem that is inducing abdominal discomfort. There is absolutely no cause for you to put up with the distress and pain caused by an ulcer when there are treatment methods accessible to you.
Dr. Bavishi routinely provides heartburn treatment and more as part of her gastroenterology in Houston practice. She encounters all manner of patient issues and is mindful of the delicate handling that some conditions require. At our clinic we make every effort to ensure that our patients are comfortable with testing and treatment and the discussion of the issue.
If you have been experiencing abdominal discomfort or pain, get in touch with a gastroenterology Houston clinic as soon as you can. The Dr. Dipti Bavishi Gastroenterology Clinic is equipped to provide diagnosis and treatment. Our warm and friendly and professional personnel will be glad to arrange a scheduled visit so that you can see the doctor. For further data about who we are and the treatments that we offer, please continue exploring our web site.
Read More Articles Below:
title goes here ***url is added